Housing & Dining
We call our campus, the Forty Acres, home. Learn about our housing and dining options so you can make the best choice for your academic journey.
Housing
With 15 residence halls on campus and apartments for individuals and families nearby, we have a wide variety of accommodations to suit your needs. Whether you're looking for a close-knit experience with our Living Learning Communities or you'd prefer a more independent lifestyle, discover how to make the Forty Acres your home.
Visit the University Housing and Dining website for more information on how to apply. You're eligible to apply for on campus housing as soon as you complete your admissions application. Access the housing application within MyStatus.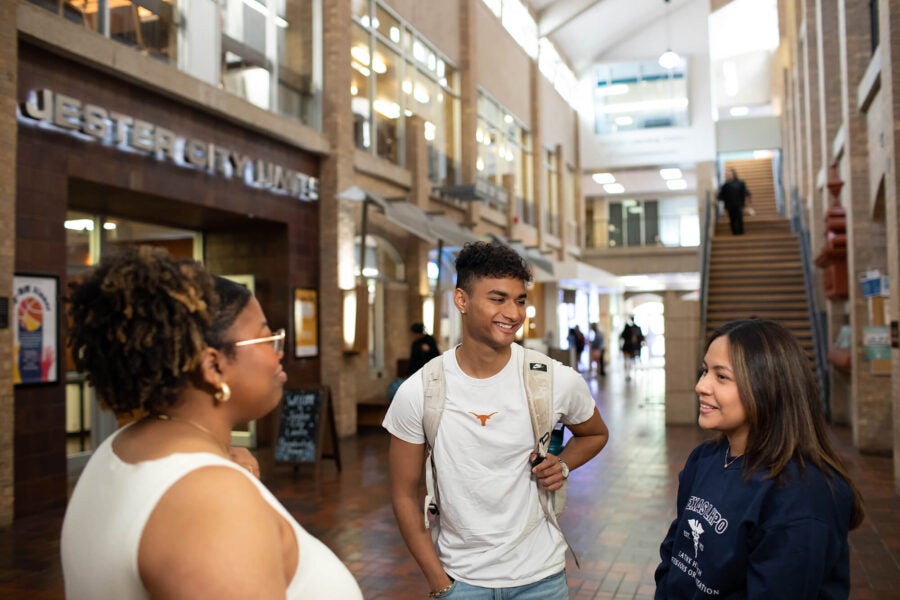 Dining
With multiple coffee shops, convenience stores, dining halls and restaurants, there's always an option nearby. Choose from resident or commuting student dining plans and find the plan that fuels you best!